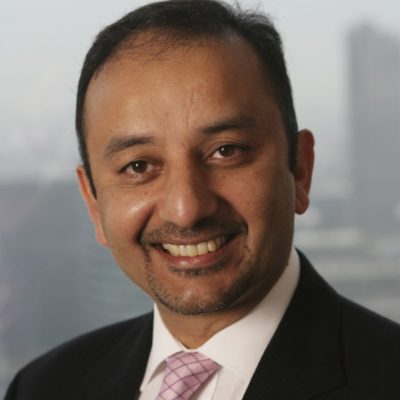 Consultant
Dr. Malik is an international expert with over 20 years of strategy consulting and leadership experience in energy market transformation, public sector reform, and economic revival. He has advised global leaders including the Crown Prince of Bahrain, the Prime Minister of Pakistan, and Senior Cabinet Ministers of the Kingdoms of Saudi Arabia and Bahrain, the Sultanate of Oman, and the government of Puerto Rico on power sector restructuring, energy sustainability & efficiency, industrial cluster development, labor market reforms, higher education policy, healthcare systems, and building innovation ecologies.
Dr. Malik served in the cabinets of three successive Prime Ministers of Pakistan as the Federal Minister for Water and Power, Minister of State, Special Assistant to the Prime Minister, and the Head of the Prime Minister's Task Force on Energy. Dr. Malik was a core member of the Prime Minister's transformational team, where he designed the performance delivery unit for the effective implementation of CPEC (China's road and belt initiative) and led the Premier's efforts to transmute Pakistan from an energy-starved country (12-16 hours of daily power outage and acute seasonal gas shortages) to an energy-sufficient country with zero load-shedding. Overcoming the energy crisis resolved the daily plight of 208 million people and enhanced the country's GDP by 2%. He has additionally held the roles of Media Advisor and Spokesperson of the Prime Minister and remains actively involved in the Government of Pakistan as a Member of the Senate.
Dr. Malik has provided strategic guidance to CEOs/Boards of private sector organizations ranging from Fortune 500 companies in the US to the largest oil & gas corporations in the Middle East through various stages of strategic renewal. He is renowned for transforming corporations across the entire spectrum of the energy sector. He served as the Chairman of the Boards of multi-billion dollar corporations including Pakistan LNG Company (PLL), Pakistan State Oil Corporation (PSO), and Lahore Electric Supply Company (LESCO). As the founding Chairman of PLL, he designed and built a corporation, ground up, responsible for the LNG marketplace across the complete LNG value chain from procurement to sales. He structured and executed spot and term-specific LNG contracts of over $35B in value, and provided oversight to two LNG regasification plants with a capacity of 1.2 BCDF, which revived the growth of fertilizer, steel, and textile sectors. Dr. Malik rebranded PSO, optimized its business portfolio, and relaunched high margin products, which led to a ~265% increase in profitability over two years, from Rs. 6.9B in 2015 to Rs. 18.2B in 2017. At LESCO, line losses and receivables were radically reduced, and the collection rate was increased to over 97%.
Dr. Malik is currently the Managing Director of Boston Innovation Partners. He led the start-up operations of CRA International (Charles River Associate) in the Middle East as the Vice President and Regional Director. He built a highly profitable ~$14 M per year Middle East Practice for CRA International in less than two years. He was credited with independently sourcing greater than $4-5 M per year while maintaining a utilization rate of 85-90%. He has previously held senior positions at Arthur D. Little (USA) and SRI Consulting / SRI International (USA).
He was appointed as the Adjunct Professor of Strategy at King Saud University and has taught senior civil bureaucrats at the National School of Public Policy. Dr. Malik completed his Post-Doctoral Fellowship, Ph.D., M.S., and MBA at the University of Illinois. He has widely presented policy analyses, frameworks, and recommendations at international conferences, and in senate and cabinet meetings.